BMW Group have delivered over half a million electric based cars to the public, does this show a new opinion of them?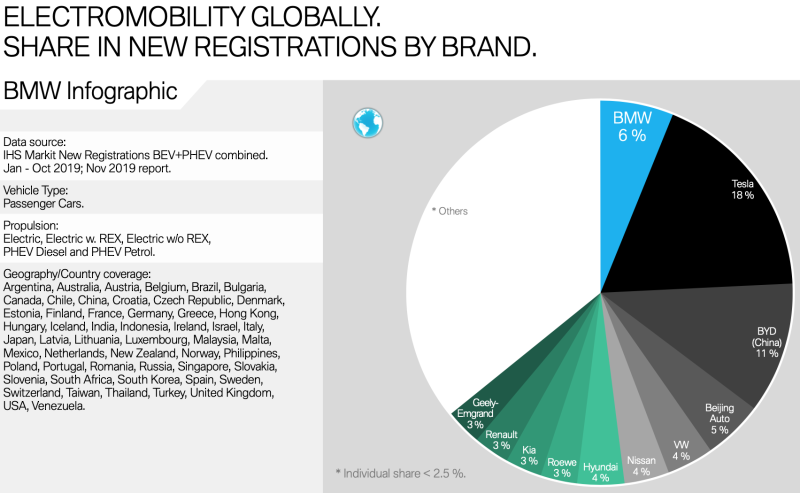 BMW Take just 6% of the market in this with obvious rivals Tesla, the BMW i3 being the top model from BMW.
The BMW iX3 biggest selling market is in China, this is also where it is being produced for the more global market. The iX3 will be the first of the model range to benefit from the 5th generation of BMW Group electric drive trains. The new and improved drivetrain will provide a perfect balance between fuel (range) and battery size.
Launched in 2013 the BMW i3 will continue to be developed and advanced, with BMW Group planning to extend the production until 2024.
I think this shows a new and positive direction for BMW in the emerging electrical car market, but they better not get left behind too much!